Confessions of a Bookseller (Hardcover)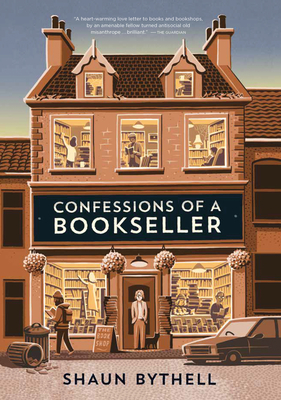 $25.95
On our shelves now (while supplies last)
Staff Reviews
---
This is exactly what you might expect from a book of this title. Many times have I have mused about doing something like this when I worked at libraries. Used bookstores seem to me to be the halfway house between my experience in libraries and my beloved current job here, where we only sell new books. The author is the owner of Scotland's biggest second-hand bookstore, as they are commonly referred to in the UK, and is formatted as a diary. It's the perfect dose of curmudgeonly irritation, love of books, amusement of eccentrics, and the daily routine and adventures you would expect from small literary village life. This could easily be made into a heartwarming movie honestly. Extremely enjoyable, I am affirmed in my observations of people, and share in the honor most booksellers feel in this chosen job.
— From
Gena
Description
---
One cozy, funny, year with a Scottish used bookseller as he stays afloat while managing staff, customers, and life in the village of Wigtown. This endearing world is the next best thing to visiting your favorite bookstore (shop cat not included).
Inside a Georgian townhouse on the Wigtown highroad, jammed with more than 100,000 books and a portly cat named Captain, Shaun Bythell manages the daily ups and downs of running Scotland's largest used bookshop with a sharp eye and even sharper wit. His account of one year behind the counter is something no book lover should miss. Shaun copes with eccentric staff, tallies up the day's orders, drives to distant houses to buy private libraries, and meditates on the nature of life and independent bookstores (
"There really does seem to be a serendipity about bookshops, not just with finding books you never knew existed, or that you've been searching for, but with people too."
).
Confessions of a Bookseller
is a warm and welcome memoir of a life in books. It's for any reader looking for the kind of friend you meet in a bookstore.